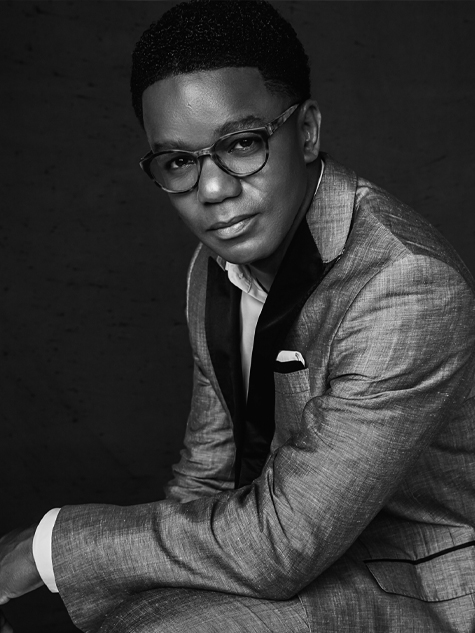 Stefon Harris
A passionate educator, Stefon Harris assumed the position of Associate Dean and Director of Jazz Arts at Manhattan School Music in July 2017. He received his Bachelor of Music degree in classical music and Master of Music degree in jazz performance at Manhattan School of Music and joined the School?s Artistic Advisory Council in 2015
EDUCATOR
Mr. Harris has taught at universities throughout the world in person and virtually via his Distance Learning Studio, has led curriculum development at the Brubeck Institute, and serves as Artistic Director of Jazz Education at New Jersey Performing Arts Center. Mr. Harris was Visiting Professor at Rutgers University and served on the jazz faculty of New York University for 10 years. "The Art of Listening," part of a series of documentaries focusing on Harris's community work in arts education in Kalamazoo, won 3 Gold Camera awards and 3 Michigan EMMY nominations. More recently he was the subject of a documentary, The Sound of New York viewable on QwestTV and produced and directed by Italian filmmaker Gloria Rebecchi.
HARMONY CLOUD
Understanding harmony is an essential skill for any musician. Harmony is the springboard that elevates melodies to their full emotional potential.

Harmony Cloud™ is a revolutionary step forward in the world of ear training created by world renowned jazz vibraphonist and music educator Stefon Harris, and software entrepreneur and jazz trombonist Clif Swiggett. It is designed to help all musicians, from beginner to professional, expand their ears, deepen their understanding of harmony, and fearlessly explore the world of improvisation. Its underlying (patent-pending) algorithm stitches together chords you select into an unending source of unpredictable, yet musical, chord progressions.