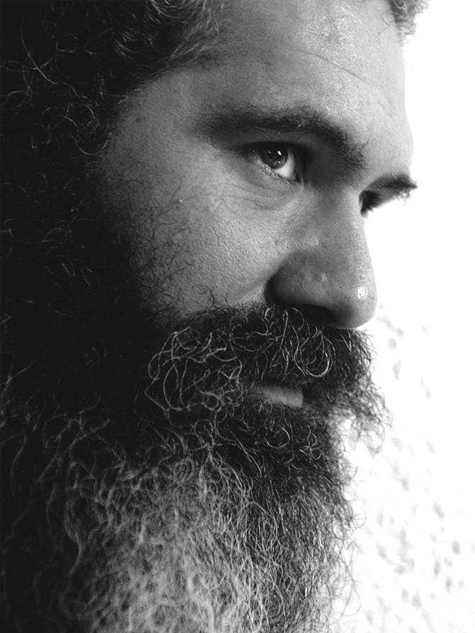 Malcolm Braff
Fifteen years ago everyone on the shores of Lake Geneva already knew who Malcolm Braff was. Legendary players were buzzing all around him: 24 hours of non-stop music in an old Corinthian temple in the middle of Vevey, a concert with a piano hanging from a hot-air balloon... And of course the hair, the aura of a Bengali hermit that could not go unnoticed. In short, Malcolm Braff was instantly recognizable.
What he wanted to do at the time was uncertain, he'd play standards, La Javanaise, that would slide into free mode, he'd carefully pick the white keys, the black keys from a mild piano but there was already an imperious style, a playful authority in his posture. One could recognize a a hint of Don Pullen's or Abdullah Ibrahim's Africa, Zulu gospel that disappeared into yet unknown tracks. And, most importantly, ever since he started Malcolm wanted to collaborate, be it with the most insignificant beginner or the greatest giant. .
When Malcolm was born in 1970, his father was a missionary in Rio de Janeiro. He lived on the road, Rio, Cape Verde, Dakar. In Senegal, however tight his entourage tried to lock the doors, the drums seeped in through every crack of the house.
Malcolm Braff has always created musical images opposing his childhood, rigorous sensuality, a niceness roughened up by his slicing, cutting edge fingers. With his violent love of jazz as a guiding light, Malcolm has a yearning for obstructed liberties, for evenings spent searching for notes within the notes, hammering on an old piano, followed by weeks writing a multi-faceted homage to Ligeti for a chamber orchestra.
He elegantly plunges into the volcanos of African music with his more-than-brother, djembe player Yaya Ouattara before resting in the classical Indian hammams of Calcutta with his more-than-brother Erik Truffaz. In the same phrase of improvised music, the sweet smell of calm always precedes the necessity of devastation.
Arnaud Robert