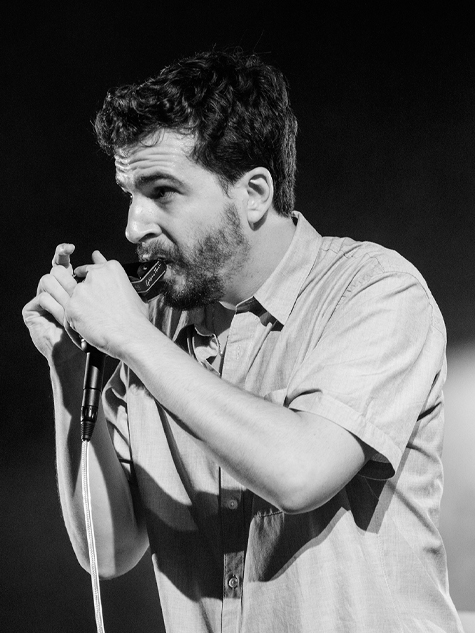 Roni Eytan
Over the years Roni Eytan has developed a unique way of playing the harmonica, by drawing on influences from a wide range of music, transcending the traditional sonorities associated the instrument, and achieving a singular musical voice.
Roni has performed with a galaxy of world renowned musicians, such as bassists John Patitucci and Eddie Gomez, drummer Brian Blade, pianist-vocalist Kevin Hays and pianist John Beasley. In 2014 he joined the band of Grammy Award-winning pianist Danilo Perez, performing with him for two years at major venues and festivals around the world.
In 2018, Roni was the first harmonica player to be chosen for the prestigious Herbie Hancock Institute program (previously known as the Thelonious Monk Institute). He was selected by a panel of iconic artists, including Herbie Hancock, Wayne Shorter, Ambrose Akinmusire and James Newton. While on the program, he studied under the artistic direction of Hancock and Shorter, and various other jazz masters.
Roni's musical language is based in the jazz tradition of improvisation, and also feeds off music from the Middle East and North Africa (particularly Andalusian music), which he absorbed and studied in his hometown of Jerusalem.
Even though Roni plays an "uncommon" instrument, he has been in demand as a sideman ever since he made his return to Israel, in 2020. He is a regular member in the Omri Mor (Avishai Cohen, Karim Ziad) quintet, as well as collaborating with others such as Shai Maestro, Ruslan Sirota.
He has been presenting his music at festivals and venues around the world, with his own band, and is currently working on his debut album.