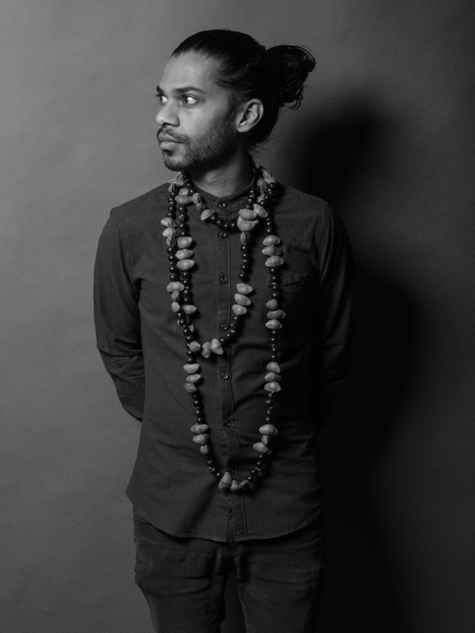 Rajiv Jayaweera
Rajiv Jayaweera is a Sri Lankan/Australian jazz drummer and composer. He was born in London and grew up in Melbourne, Australia. He was based in New York for ten years and currently resides in Malaga in the south of Spain.
Rajiv started taking piano lessons at the age of 5 and classical trumpet lessons when he was 12. He began playing the drums at the age of 13 and went on to study at the Victorian College of the Arts in Melbourne where he graduated with a Bachelor Music Performance in 2000. The following years saw him perform, tour and record with Australia's leading musicians including Joe Chindamo, Paul Grabowsky, Gian Slater, Shannon Barnett, Sam Anning, James Morrison and Andrea Keller. During these years, he also travelled regularly to Europe, and developed a strong connection with the jazz scene in Copenhagen performing with artists such as Jakob Dinesen, Jakob Bro and Hugo Rasmussen.
In 2011, Rajiv moved to New York to study for his Masters in Music at The State University of New York, Purchase College. He quickly built a strong reputation for himself in New York performing at the main jazz clubs such Birdland, Blue Note, Smalls, and Dizzy's. Shortly after moving to New York he joined Cyrille Aimeé's band with whom he played with for four years, touring around the world with performances at Jazz at Lincoln Centre, Doha, The Cotton Club, Tokyo, The London Jazz Festival, and recording three albums.
In New York, Rajiv was also steadily working on his own music, composing and performing as a bandleader at Birdland Jazz Club, Cornelia Street Café and St. John's Concert Series in the west village. At the beginning of 2020, Rajiv's band (with Chris Cheek, Adam Birnbaum, Carl Morgan and Sam Anning) performed as a headlining act at the Thailand International Jazz Conference in Bangkok. They were the featured group and artists in residence for the festival giving a series of workshops over the course of one week and adjudicated a competition.
In June 2020, Rajiv released his debut album as a leader made up of his original compositions that drew inspiration from his Sri Lankan heritage. The album entitled Pistils was recorded Upstate New York with Chris Cheek, Aaron Parks, Lara Bello, Sam Anning and Hugh Stuckey. Since its release, the album has received glowing reviews from publications around the world, such as Modern Drummer, All About Jazz and a five star review in The Australian newspaper.
Over the years, Rajiv has been awarded multiple prizes and awards acknowledging his achievements and excellence including grants from The Australia Council for the Arts, The Ian Potter Cultural Trust, The American-Australian Foundation, The Bell Jazz Awards for Best Ensemble of the Year as well as a $25,000 prize from the Origin Foundation. He was also a finalist for the prestigious Freedman Fellowship Jazz Award in 2013 where he performed at the Sydney Opera House in a duo setting with guitarist, Stephen Magnusson. He has recorded on over thirty albums with artists such as Michael Valeanu, Sam Anning, Rotem Sivan, Angela Davis, and Q Morrow to name a few.
In addition to his own band, some of Rajiv's current projects and collaborations include Trio Kleine Ahnung (at co-led trio with Berlin-based Australian guitarist, Carl Morgan) The Sam Anning Septet, Theresia Philipp's Aint I?, The Jon Urrutia Trio and The Lara Bello Trio.