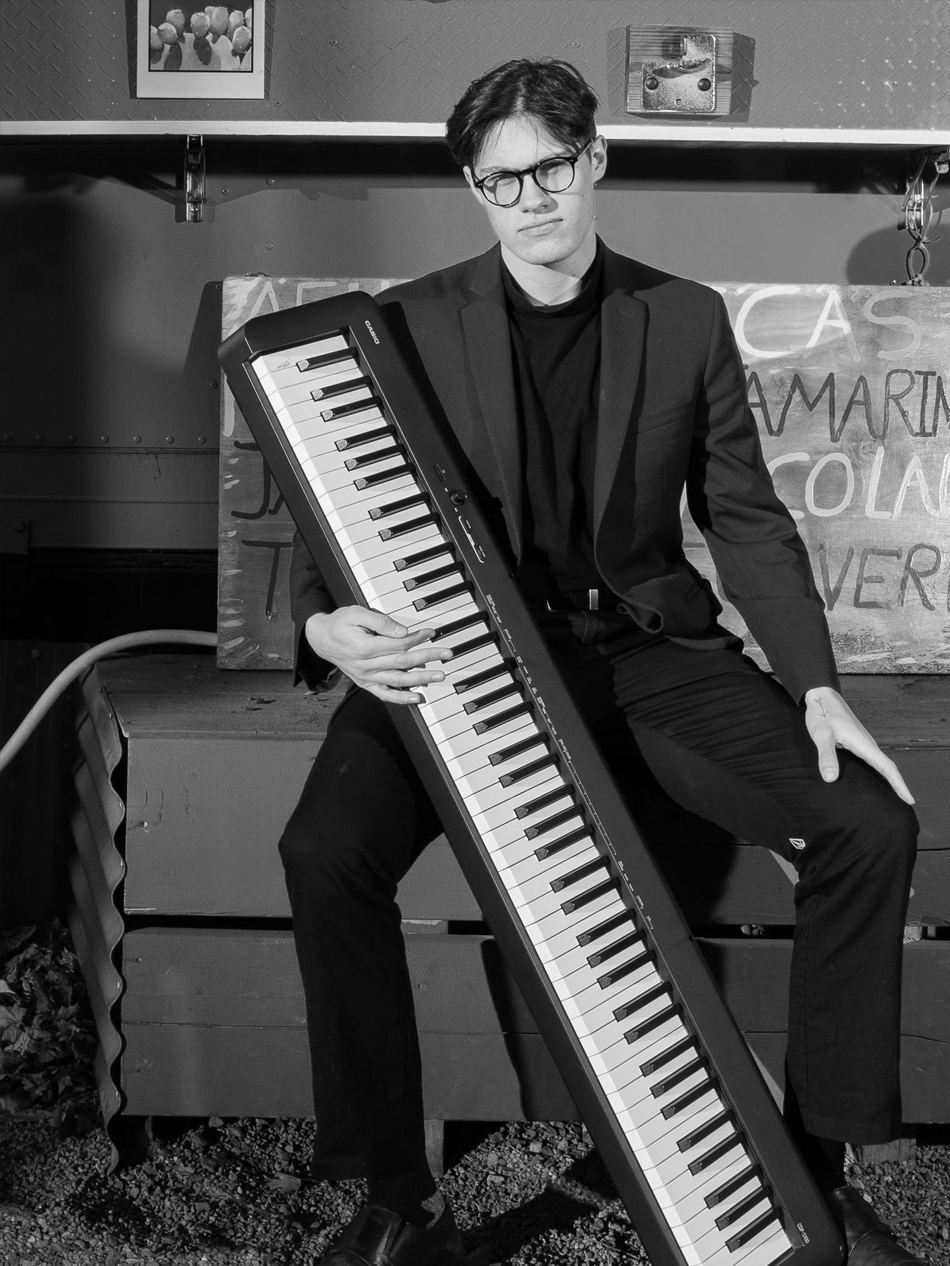 Wes Georgiev
Wes Georgiev is a pianist, composer, and educator based in Portland, Oregon. Growing up in a
multicultural and musical household, Wes began playing music at a very young age. He began by learning the rhythms and tones of Bulgarian folk music by ear with the guidance of his dad, a formerly touring professional accordionist from Sofia, Bulgaria. Wes' mom is also a lifelong musician who has held symphony positions as a cellist, and choral positions as a soprano. Wes began 9 years of classical piano study at the age of 4 and transitioned to learning the Black American Music idiom known as jazz at age 12.
Wes is in-demand throughout the Pacific Northwest as a sideman and band leader. He has performed and/or recorded with George Colligan, Alan Jones, Rob Scheps, Chuck Israels, Lucas Pino, Sasha Berliner, Dayna Stephens, Chris Higgins, John Stowell, Domo Branch, Nicole McCabe, Todd Strait, Paul Gabrielson, Joe Manis, and Logan Kane among others.
In 2022, Wes earned his Bachelor of Music in Jazz Performance from Portland State University, where he studied under renowned multi-instrumentalist George Colligan. During this time, he also studied with veteran drummer and composer Alan Jones at the Alan Jones Academy of Music.
As a composer and musical person, Wes is readily inspired by natural themes and the human condition, and seeks to envision a mentally and physically sustainable reality and future for those around him. Wes frequently composes in a variety of styles for varying instrumentations and ensemble sizes. In 2021, Wes was commissioned by the Portland Jazz Composers Ensemble to write an original composition for large ensemble which featured his mentor, George Colligan.
Outside of performing, Wes maintains a busy teaching schedule. He teaches jazz band at Milwaukie High School, is on faculty at the Alan Jones Academy of Music, and is the assistant director and a co-founder of the Oregon Jazz Workshop, a summer small group jazz improvisation intensive in Eugene, Oregon.
Wes also runs a private in-person and online teaching studio, and is always welcoming new students of any level.