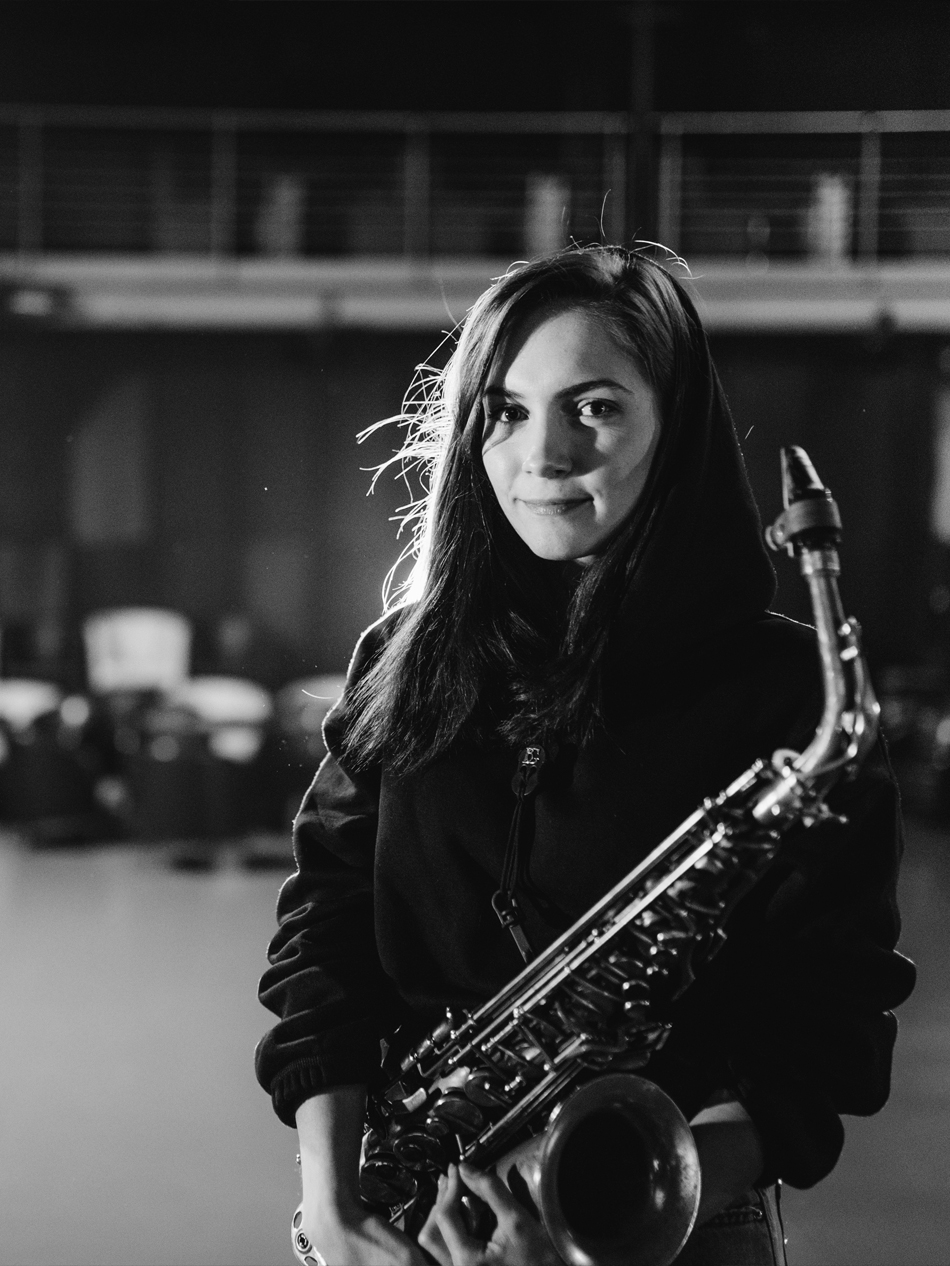 Marta Wajdzik
Marta Wajdzik is a Polish alto and soprano saxophonist, composer, born in 2001.
In 2023 she obtained a bachelor's degree in Jazz Composition and Arrangement at the Karol Szymanowski Academy of Music in Katowice, Poland.
Marta is a winner of multiple classical competitions and since 2012 she is focused on development in jazz music, in which field she has already achieved the following successes:
Nomination for FRYDERYK Award - Jazz Phonographic Debut of the Year (2021)
Winner of the Jazz Top poll of Jazz Forum, The European Jazz Magazine – The Hope of the Year (2020 & 2021)
Grand Prix of the 3rd Junior Młyn Jazz Festival Competitions (2019)
I place in the solo instrumental category of Blue Note Poznań Competition (2019)
I place in Tarnów Jazz Contest (2017)
Honorable mention for best soloist of the National Jazz Band Contest in Artistic Education Center in Warsaw (2017)
Best instrumentalist of 20th Young Jazz And Blues Bands Competition in Gdynia (2017)
At the age of 18, with the companion of top Polish jazz musicians – pianist Paweł Tomaszewski, bassist Robert Kubiszyn and drummer Paweł Dobrowolski, she created her original, electro-acoustic project Marta Wajdzik Quartet and released her debut album entitled "My Planet" (2020).
With that band, she played concerts around Poland, Germany, Ukraine, and Israel during festivals such as LOTOS Jazz Festival Bielska Zadymka Jazzowa, Jazz Nad Odrą, Sopot Jazz Festival, Jazz Juniors, Jazzonalia, Jazz w Centrum Spotkania Kultur w Lublinie, Ełk Jazz Night, Junior Młyn Jazz Festival, Enter Music Festival, Women In Jazz Festival (DE), Leopolis Jazz Fest (UA), Jazztage Gorlitz (DE), Polish Jazz in TLV (IL), Jazz Around Festival, and many more.
In February 2023 Marta had been invited to the Blue House Jazz All Stars concert in Konserthuset Stockholm where she performed with Billy Kilson, Martin Sjostedt, Niels Lan Doky, Magnus Lindgren, and Peter Asplund.
www.facebook.com/martawajdzikmusic/
www.instagram.com/marta.wajdzik/