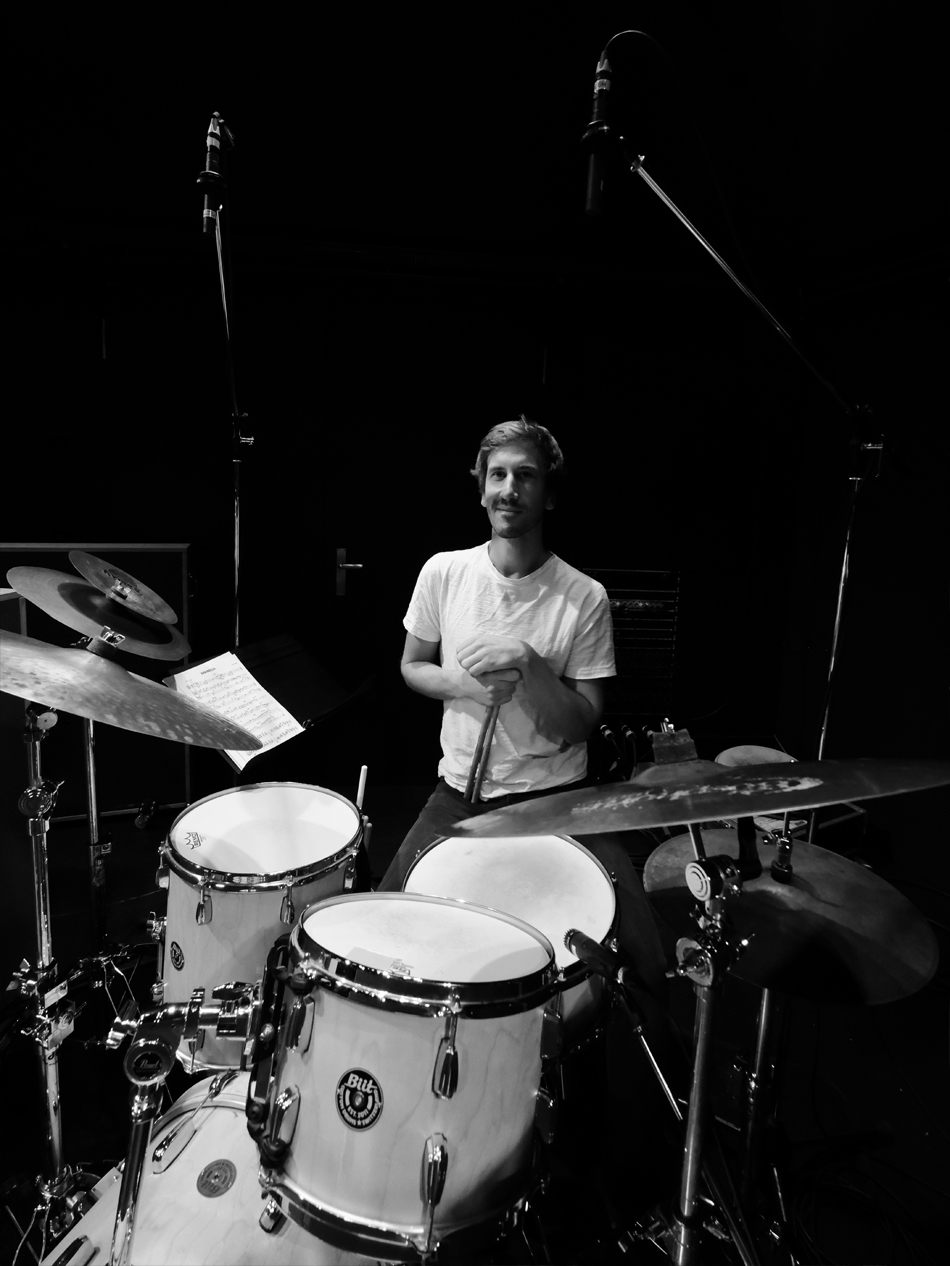 Janis Jaunalksnis
Drummer, percussionist, teacher, and composer Jānis Jaunalksnis emerged from a musical family in Riga, Latvia.
His life-long musical journey brought him to study, perform and educate in different countries like Austria, Switzerland, France, Germany, Spain, UK, the US, Sweden, Finland, Singapore, Malta, Italy, and many others. He started to study drums, percussions, choir singing from age 8.
As a soloist, Jānis received several Grand Prix in classical percussion competitions. Professionally, he started to play drums at the age of 13 in different styles of music. He extended his knowledge by playing classical music as a soloist and later orchestras- National Latvian Symphony Orchestra, Chamber Orchestra "Simfonietta Riga".
When he turned 19, Jānis received a drummer position in the blues club house band based in Riga, where he performed weekly for 5 years and could share a stage with guest blues artists from US- Sherry Williams, Carl Weathersby, Jonny V to name a few.
Jānis graduated Jāzeps Vītols Latvian Academy of music in Riga accomplishing a bachelor's and a master's degrees. Meanwhile, "Erasmus" exchange studies were followed at the University of Music and Performing Arts Graz in Prof. Howard Curtis class and "Erasmus +" studies were done in The Conservatorium van Amsterdam.
As a drummer, he worked with various jazz groups in the Baltic States from trio to Bigband. He also realized himself in theaters, musicals, TV shows, and participated in several CD recordings.
During his career, he was honored to share the stage with Seamus Blake, Rick Margitza, Max Ionata, and many others. Two years ago, Jānis finalized jazz pedagogy studies in Music Academy Basel, Jazz Campus, where he studied drums with Professor Jeff Ballard. He continues his studies in Jazz Campus, focusing on performance, in Prof. Jeff Ballard class and graduated this year.