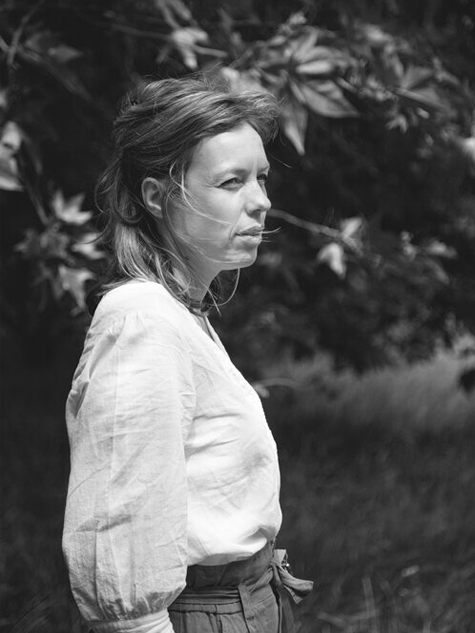 Tineke Postma
Tineke is a musician of inventiveness and creativity, not afraid to explore the unknown, who revels in the inspiration of the master, Wayne Shorter, who once told her, before going on stage to perform together, ?Let?s start composing?.
Saxophonist and composer Tineke Postma tours internationally as a leader and featured guest. She has released six albums as a leader, which have been received with great critical international acclaim. Tineke appears on numerous albums as a guest soloist. Tineke's next album, which she recorded December 2018 in NYC with Ralph Alessi, Kris Davis, Matt Brewer and Dan Weiss, will be released in 2020.
The album contains all new compositions by Tineke. Tineke has received various awards such as the Jazz Juan Revelations Award, 2009 (Antibes Juan-les-Pins Jazz Festival), an Edison National Category, 2011 (the Dutch equivalent of a Grammy) for the Tineke Postma Quartet album "The Dawn of Light" and the prestigious Buma Boy Edgar Award, 2015.
The 2019 Downbeat Poll listed Tineke as a Rising Star in the soprano and alto saxophone categories. Tineke has appears on two Grammy winning albums by Terri Lyne Carrington (Mosaic Project) and Dianne Reeves (Beautiful Life). Tineke's previous albums are First Song (Munich Records 2003), For the Rhythm featuring Terri Lyne Carrington (Munich Records, 2005), A Journey That Matters (Foreign Media, 2007), The Traveller (Etcetera Now, 2010), The Dawn of Light (Challenge Records, 2010) and Sonic Halo (Challenge Records, 2014). Sonic Halo featured NYC musicians
Matt Mitchell, Linda Oh, Dan Weiss and Greg Osby; who was co-leader and one of Tineke's mentors. Tineke has worked with prominent artists and groups such as Herbie Hancock, Kenny Barron, Terri Lyne Carrington, Esperanza Spalding, Dianne Reeves, Geri Allen, Jimmy Cobb, the Metropole Orchestra, Jazz Orchestra of the Concertgebouw, Nathalie Loriers and Tutu Pouane. On April 30, 2012 Tineke performed for International Jazz Day at the Assembly Hall of the United Nations in New York with Wayne Shorter, Richard Bona, Vinnie Collaiuta and Zakir Hussain. In December 2018 Tineke performed with Herbie Hancock, Esperanza Spalding and the Wayne Shorter Quartet during the Kennedy Honors Gala in Washington. On April 30th 2019, she was invited by Herbie Hancock to perform with him on International Jazz Day in Melbourne, Australia.
Current projects led by Tineke include the Tineke Postma Group "Freya" (Ralph Alessi, Matt Brewer and Dan Weiss), Sonic Halo, Bloom Trio (Marc van Roon, piano and Tristan Renfrow, drums), The Tineke Postma Quartet (Marc van Roon, piano, Clemens van der Feen; bass, Tristan Renfrow, drums) and the Tineke Postma/Reinier Baas Duo (guitar).
Tineke graduated with honors from the Conservatory of Amsterdam and Manhattan School of Music (2002) and was resident in NYC from 2009-2013. She is part of the saxophone faculty of the Codarts Conservatory Rotterdam and the Conservatory of Amsterdam.