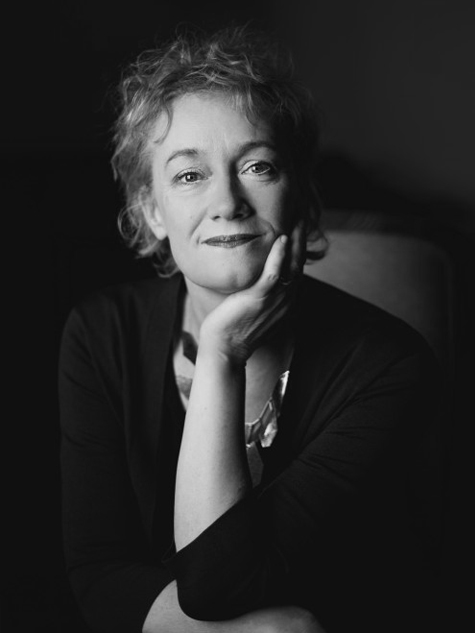 Julia Hülsmann
Julia Hülsmann was born in Bonn in 1968. Coming from a musical background, she took classical piano lessons from the age of eleven and started her first band aged 16.
In 1991, she moved to Berlin to study Jazz Piano at the University of the Arts (HdK) with Walter Norris, Aki Takase, Prof. Sigi Busch, Prof. David Friedman, Prof. Jerry Granelli and Prof. Kirk Nurock. While at university, she had the opportunity to attend workshops with Bill Dobbins, Mathias Rüegg, John Taylor, Anthony Cox and Jane Ira Bloom, among others.
In 1992, Hülsmann joined the German Youth Jazz Orchestra (BuJazzO) which was then led by Peter Herbolzheimer.
In 1996, she graduated, her dissertation being entitled: "Do We Have to Sound Differently? The Self-Image of Female Jazz Pianists".
Since 1997, Julia Hülsmann has been working with her own trio, playing at clubs and festivals all over Germany.
In late 2000, she released her debut "Hülsmann, Muellbauer, Winch: Trio" (BIT).
In 1999 Hülsmann received a grant from the Berlin Senate which enabled her to finance a stay in New York in early 2000, during which she took lessons with Richie Beirach, Maria Schneider, Gil Goldstein and Jane Ira Bloom. Also in New York, she met singer Rebekka Bakken. They launched into a collaboration which resulted in the release of "Scattering Poems" (ACT) in 2003, an album based on the poetry of E. E. Cummings. Selling more than 10,000 copies, "Scattering Poems" won the German Jazz Award.
In 2004, "Julia Hülsmann Trio with Anna Lauvergnac: Come Closer", a project celebrating the music of Randy Newman, was released on ACT and followed up with an extended tour.
Between 2003 and 2005, Hülsmann was Dorothea Erxleben fellow at the University of Music, Drama and Media Hanover. During this time, she composed the suite "Le Moustier" for string orchestra and piano. Between 2003 and 2012 she lectured Songwriting and Composition in Hanover.
In 2004, the Grabenfest in Vienna commissioned Julia Hülsmann to write a piece. The 5-movement suite "Drei Farben Weiß" was premiered in Vienna in June 2004 with singer and lyricist Anna Lauvergnac.
In 2006, the recording "Julia Hülsmann Trio with Roger Cicero: Good Morning Midnight", was released on ACT. Again, Hülsmann set poetry to music, this time working with texts by Emily Dickinson.
In November 2007, the suite "Le Moustier" for Piano Trio and string quartet had its first performance at the Berlin Jazzfest. For the occasion, the Julia Hülsmann Trio was joined by the Gerdur Gunnarsdottir String Quartet.
In March 2008, the Trio with Marc Muellbauer on bass and Heinrich Köbberling on drums recorded "The End of a Summer" in Oslo. Their first CD for ECM was produced by Manfred Eicher and released in October 2008.
In 2009, Julia Hülsmann and Meike Goosmann (sax) initiated a project with the BuJazzO, as part of which Hülsmann arranged "Drei Farben Weiß" for Big Band.
In February 2009, the album "Marc Sinan/ Julia Hülsmann: Fasìl" (line-up: git, voc, viola, piano, bass, drums), which features music by Julia Hülsmann and texts by Marc Schiffer, was released on ECM.
In April 2010, the Julia Hülsmann Trio was invited for the second time to play at the German Jazz Meeting in Bremen, giving them the opportunity to present their music to an international audience as part of the trade show jazzahead!.
"Imprint", the Trio's second album for ECM, was recorded in Oslo in March 2010 and released in early 2011.
In 2012, Hülsmann's Trio was joined by English trumpet and flugelhorn player Tom Arthurs and became the Julia Hülsmann Quartet. The group's first album, "In Full View", was released in the spring of 2013 on ECM.
In early 2012, Hülsmann together with Felix Falk started the JazzMusikerAufruf, an initiative which was supported by more than 1,000 artists. Between 2012 and 2013, Hülsmann was first chairperson of the Union Deutscher Jazzmusiker.
For 2014, Julia Hülsmann is 'Improviser in Residence' in Moers.
Julia Hülsmann currently teaches Jazz Piano at the University of the Arts in Berlin (UdK), as well as Songwriting and Composition at the University of Osnabrück.