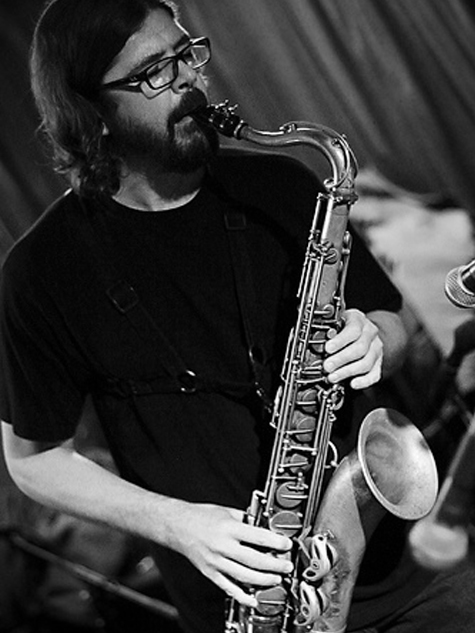 Chris Cheek
Chris Cheek is one of the most sought after saxophonists in the Jazz world today, having played in the the groups of legends such as Paul Motian, Charlie Haden, Steve Swallow and Bill Frisell. As a leader he has performed with the likes of Jorge Rossy, Brad Mehldau, Steve Cardenas and Kurt Rosenwinkle.
His latest CD "Saturday Songs" (on Sunnyside Records) along with his recordings (on Fresh Sound records) "I Wish I Knew", "A Girl Named Joe", "Vine", and "Blues Cruise" have all received rave reviews internationally and have become favorites among players and listeners alike. He is also Co-leader of the bands "Rudder" (19/8 records), "the Bloomdaddies" (Fresh Sound) and "Reeds Ramble" (Criss Cross records).
Chris' music encompasses a wide vista, firmly rooted in the Jazz tradition with a foot towards the unknown. As Steve Swallow and Carla Bley put it: "On the one hand, he's the very embodiment of gentle, graceful lyricism. But he's unable to resist the urge to subvert. He's a master of the sucker punch; just when he's convinced you that things couldn't be sweeter, he'll play something that jolts you right back to real life, something as direct and succinct as an uppercut. Do not trust this man! Listen at your peril."
His colleague Guillermo Klein says of Cheek: "(Chris) is one of my favorite people in this world. An amazingly gifted musician in constant communion with sound. For more than 20 years I've been blessed to share music with him, and I have to say that every note and phrase he played to date it has been beautiful and meaningful, so inspiring to hear his interpretation of the music and also his own tunes have a unique beauty. He makes a place a happening place ...I think he doesn't realize it that much because he's always there."
His flexible, dynamic sound on all the saxophones, along with his adaptability and inventiveness makes him a valuable contribution to every band he plays with.
Chris Cheek was born in St. Louis, Missouri in 1968.